✨222✨ New collection is here!
Become a Collector
Custom Paintings
Meet Nik
-Change Brings Happiness-
Colombian born, Toronto based mixed media artist.
My current body of work explores the beauty of intense emotional labour, while also portraying the raw experiences that come with it. As I work through a new found path of sobriety and healing, heavy textures and ambiguous mediums dance together with fluid and delicate inks; creating works that are both vulnerable and fortuitous.
I hope that when my work enters your home, it brings with it the beauty and the strength that we all need during these trying times.
Shop by Collection
Some paintings from my previous collections are still available below!
Testimonials
Nik created a custom piece for us that turned out even better than we could have imagined! She was wonderful throughout the entire process. Love her art and highly recommend working with her!

S.W., Boston, MA.
I can honestly say it's the most beautiful thing we own!! We absolutely adore your work Nik - thank you for sharing such a special piece with us! 

H.K., Oakville, Canada
Nicole was amazing with everything! The piece came out better than I ever imagined!

B.W., Toronto, Canada
I am a proud owner of these paintings. Every time I look at them I feel like in a "Gold museum". This artwork makes me speechless! Absolutely gorgeous!

L.T., London, Canada
Thanks so much for the wonderful art. I look forward to having it up on the wall to inspire me everyday.

N.T., Sunnyvale, CA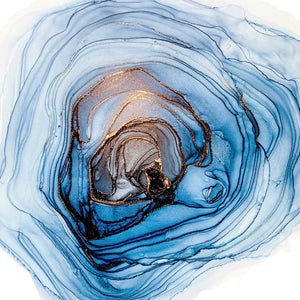 Become an Art Collector
Becoming an Art Collector has never been so accessible with Mini Original Paintings starting at $45
Join the Collectors' Club
Get pre-sale access to new collections and exclusive member discounts!